<The "Better-Life" Research Conference for the Survival of One-Person Households, 2020, video, 26'59">




At 1-hour zoom meeting project named <Our Ways for Survival> (2020),
5 self-imposed participants discussed their know-hows to "live better"
as one-person households, which were more about "survival".







Participants List: Seong-A, Dain, Jyeoungyeon Youn, Rudolph, Jyunhyuk Yang

The discussion was visualized in a fake broadcasting video and 70 distributable guidebooks.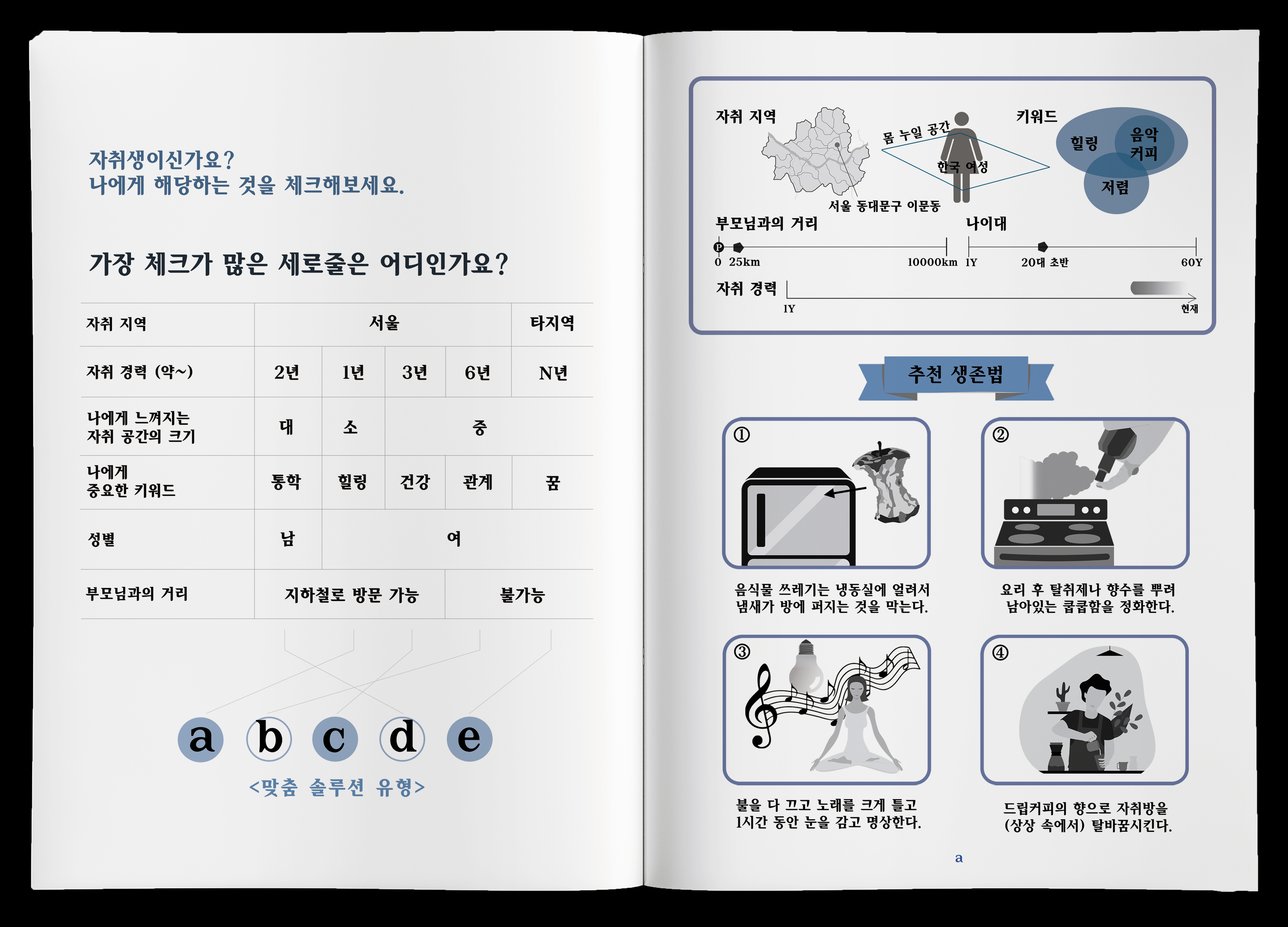 <The Guidebook for the Survival of One-Person Household, 2020, booklet, 22 x 15 cm each>
The postbox consisting of the guidbook, digital print, desciption of the project, and USB was delivered to participants afterwards.


©2020 Okyoung Noh All rights reserved